We now have live chat thanks to Drift
May 03, 2018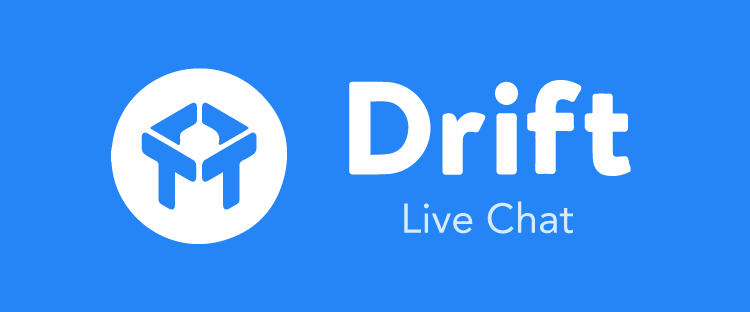 You've probably visited to websites before where a little message pops up when you arrive, and you can reply and chat directly on the web page. This is website live chat, and many websites have been using it for many years. So we finally decided to give it a try and implement live chat on our own website.
If you visit our homepage from today, you will see a little chat button in the bottom-right corner. It may even popup a message welcoming you to our website and inviting you to ask us a question. We think it's a pretty neat little feature, but it's too early to tell whether it'll help our business in any significant way.
The live chat service we are using is provided by a company called Drift (https://www.drift.com/). It's a relatively new (2-3 year old) company, but has amassed hundreds of thousands of users in that time. Not only that, it has been highly recommended to us by multiple people in our network - which is the best endorsement any service can receive.
Most of the live chat widgets you see on websites nowadays are bots. The bot will initiate the conversation and can answer some basic questions you might have. You can think of these primitive chat bots as the website version of the automated telephone answering service that you'll often get when calling any big company (which I'm sure everyone hates as much as we do). Our live chat however will always have a real person on the other end receiving the message and responding. The only time it won't is outside of business hours, in which case you can still leave a message and we'll respond when we're online.
So why did it take us so long to try live chat on our website. We've been implementing similar chat widgets on our clients sites for 5+ years now, why not on our own? There's a few reasons we've finally come around to implmenting live chat:
Time: live chat is only worthwhile if there's a human available to respond to the messages. Bots are (for now) still too impersonal and can't answer non-basic questions. And although we are busy, we're always online, and Drift makes it super easy to receive and respond to live chat messages thanks to it's integration with other platforms such as Slack (which we use on a daily basis).
Cost: live chat services usually aren't free (at least the good ones aren't). They usually involve a monthly subscription fee which could range from $10 to $500+ depeneding on the size of your company and what features you need. Drift on the other hand is free to use for small businesses until they're big enough, which they determine is when you have more than 100 unique live chats.
Features: live chat services - at least the cheaper ones we would have used - were lacking a lot of the basic features we needed to make it worthwhile. But Drift seems to be packed with everything we need and more. Just to name a few of the features we get, the free plan includes: welcome & offline messages, email capture, message history, Slack integration, some customisation, notifications, analytics, and API access.
Expectations: live chat is becoming less of a 'nice-to-have' and more of a 'must-have' feature for service-based websites. Customers want to get in touch with you quickly and when a phone call is not possible, chat is the next best thing (some even prefer it over speaking on the phone).
It's too early to tell whether or not live chat will help our business in a meaningful way - we're actually still waiting for a customer to use it. But we just launched it this morning so we'll give it a month or so and see what happens. Either way, if you're a service-based business with a website, and have someone in the office who is available most of the day to respond, then I'd recommend giving Drift a try. The features included and the cost are too good to refuse.
See more news