The NSW Incident Alerts app is now available
April 30, 2022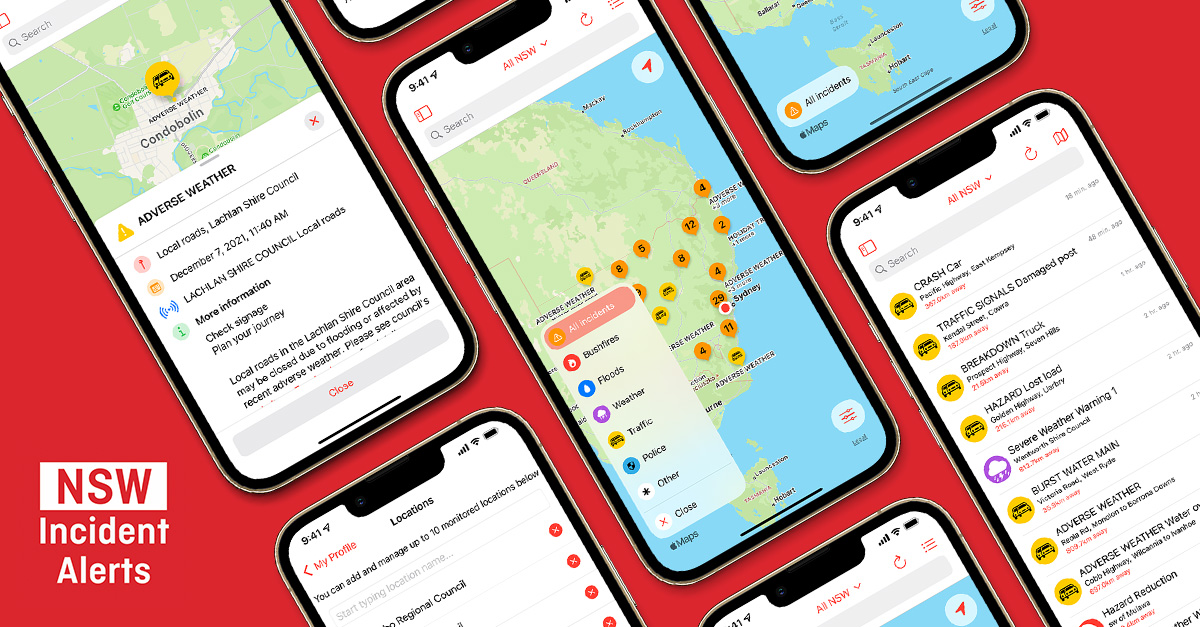 For the past few years, NSW Incident Alerts have provided an SMS alert service notifying subscribers about fire, flood, traffic and weather incidents in their area.
To expand their service offering they decided to transform the business from a simple SMS service to a fully fledged mobile app, complete with location awareness and push notifications.
With the weather becoming more unpredicatabe than ever, the need for timely weather and traffic alerts has never been greater, and with this app you'll be able to browse all current incidents across NSW as well as be instantly alerted about those near you.
If you're living in or regularly travel to NSW then you might want to give the app a try (we use it ourselves and love it).
The NSW Incident Alerts app is available for iPhone & iPad and is available now on the App Store.
See more news